EURO2008: Van der Fart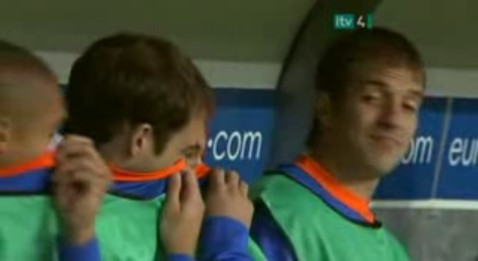 Nomen est omen? While the second Dutch football team was battling it out against a surprisingly lackluster Romania in the last match of the first round of EURO2008 in Berne, Switzerland yesterday, the first team appeared to be submitted to some pretty heavy duty chemical warfare from one of the Oranje's talented creative midfielders, Van der Vaart. Pronounce that any way you like.
Youtube link. Tip o' the hat to Jeroen.
No Comments »
No comments yet.