Bicycles from the turn of the 20th century
I came across a 1908 illustrated magazine yesterday at a second hand store. It opened with an article about the festivities surrounding the 25th anniversary of the Dutch automobile association ANWB (Dutch), then just a bicycle riders' union. Part of these festivities was an exposition of both old bicycles and the very newest ones. Displayed here is the folding bike (second photo) of captain Van Wagtendonk, with his newly invented folding bike stand. Or, as the magazine writes it:
A steel rod which under ordinary circumstances is attached next to the frame, but which is lowered when the bicycle is parked. This way the bicycle can be parked freely, resting on this rod as a third leg. In order to prevent the wobbling or even keeling over of the front wheel, the lowering of the rod also causes a small metal brace to be released which locks the front wheel into place and protects the bicycle from falling over.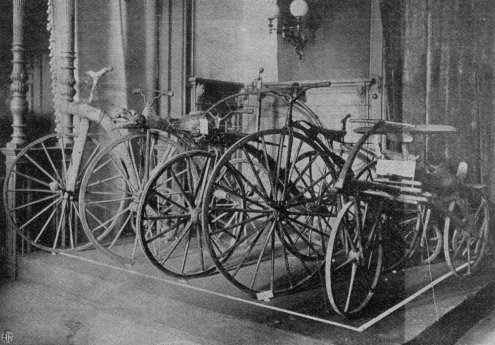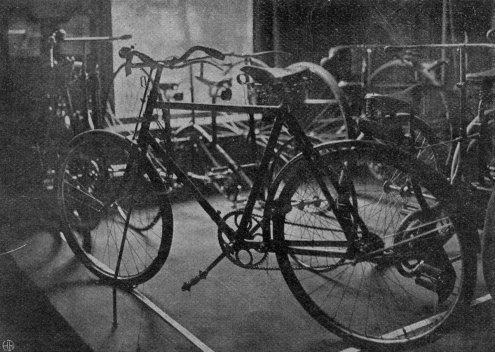 I've been scanning the magazine while typing this, and will upload it to the Internet Archive either today or tomorrow. Expect ads for oriental breast enlargement pills and Swan fountain pens. Has anything actually changed in the last hundred years?
Update: scans of the magazine Het Geïllustreerde Leven can be found at www.archive.org/details/het_leven_3_30.