Convert to Christianity and get citizenship for free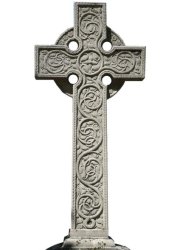 Iranian Muslim refugees who convert to Christianity after arrival in the Netherlands—and unlike those who convert to another faith—will be granted asylum immediately. The Christian controlled lower house of Dutch parliament demanded this from the government through a motion adopted 10 days ago. The motion was tabled by Ed Anker of the Christenunie (Christian Union), who believes that Muslims who change religion run a real risk if they return to Iran. I guess only Zeus can help the Iranian who becomes an atheist.
The Netherlands is not a secular state, yet the very first article of its (non-binding) constitution forbids discrimination of religion.
Via Nederlands Dagblad (Dutch). The motion (Dutch). Photo by Rama, used under the terms of the CeCILL license.
4 Comments »