'The Dutch are not polite'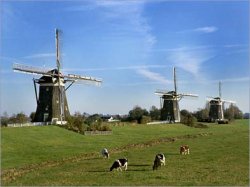 Radio Netherlands Worldwide asked a thousand Dutchmen living abroad as expats for their views on politeness in their home country. The same questions were put to 300 expats in the Netherlands in a poll carried out by Expatica.com, a website targeting foreign residents. They were also asked whether they found certain groups in the Netherlands polite or impolite.

The poll held in the Netherlands itself showed that people who work in the Dutch service industry, like waiters and shop employees, did not get high marks when it comes to politeness. Civil servants – with whom expats have a lot of contact especially when they first move to the country – also get low marks. One respondent observes that the Dutch are more polite in their homes than in public:

"I think that is due to their Calvinist background. They believe everyone is equal and thus are not comfortable serving others."

Groups of people that are considered polite in the Netherlands are receptionists, doctors, nurses and policemen. Even though these groups are thought to be polite, the expats indicated that all the types of people mentioned in the poll are actually more polite in their homelands than in the Netherlands. The only group they find to be really rude back home are teenagers.
The usual argument, which I am not 100% sold on, is that the Dutch (not everyone!) are not impolite, but make people uncomfortable with their direct attitude. Making someone you do not know feel uncomfortable can be considered impolite very quickly and so this is a touchy subject.
I have also heard that this comes off extremely poorly in European countries in a foreign job, as the boss freaks out when he/she gets talked to that way by a Dutch person. I'm again not sure being straight is the best strategy. If trying to fit in means always being straight forward, it is not going to work in the Netherlands simply because foreigners are not expected to act that way.
I can say as a foreigner living in the Netherlands for almost 10 years that I had to get used to that 'verbal jolt' you can get in a lot of in the big cities, especially Amsterdam. I have also noticed that anyone older than 50 is very polite in any city.
There is a huge difference betweem telling things like they are and not saying please or thank you. I think Radio Netherlands has it mixed up.
(Link: radionetherlands.nl)