Fake cop stops gold transport; gang takes off with 70 kilos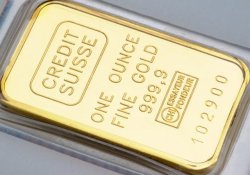 A gang robbed two Belgians of 70 kilos of gold last week after one of them had stopped the transport dressed as a policeman. The Belgians, driving an inconspicuous BMW, had just left Schiphol and were on their way to their country when a policeman on a motor cycle signaled them to leave the highway towards a tunnel near De Meern (Utrecht). There his accomplices waited with a van and another car. The two Belgians were forced to leave their car at gunpoint. The robbers took all 70 slices of gold, totalling about 1 million euros in value.
A gold dealer from the Hague, a mr. Klumpers, says in Algemeen Dagblad (dagblad = "daily") that he does not understand why the victims would transport gold in such an unsafe manner. "For shipments of this size we always use an armoured transport, for wich we pay about 10,000 euro. It's a lot cheaper to do it yourself, but I'd prefer not to run the risk."
Who would you stop for if you had a cool million in the boot?
Photo by Oleg Volk, some rights reserved.
6 Comments »