Cute canal house closets for kids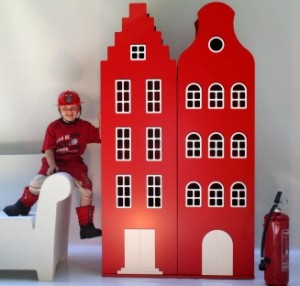 Canal houses in Amsterdam and in many other Dutch cities have a very big "aaaaw" factor. Marie-Louise Groot Kormelink, owner of Kast van een Huis, combines this with "fun and hip things for your kids that don't come from that Swedish furniture store".
It is designer children furniture that can be custom-ordered, mixed and matched, and is very Dutch.
(Link and photo: kastvaneenhuis.nl)
No Comments »
No comments yet.