Dutch graffiti artist looking at jail time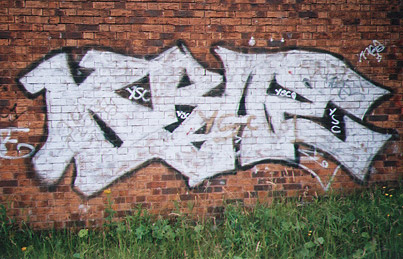 Authorities in New York City have indicted a resident of the Netherlands who came there a 'graffiti tourist'. According to the International Herald Tribune, US justice officials have issued an arrest warrant for Dutch resident Robbert Boxem, 23, from Zwolle who allegedly went to New York for the international graffiti event Meeting of Styles. He has been indicted on charges of spray painting a subway car and leading police on a dangerous chase, which occurred down the subway tracks! Boxem (aka KRAE) now faces charges of criminal mischief and reckless endangerment. The paper says the 23-year-old from Zwolle could get up to four years in prison if convicted. The warrant was issued on Thursday after he failed to turn up in court.
That's one way to draw attention to yourself. Terribly insightful comments made on the gothamist site (here below) include, "Dutch art has really taken a dive since the days of Van Gogh, Vermeer and Rembrandt" and "He must have gotten tired of running around in wooden shoes and sticking his finger in dykes."
(Links: gothamist.com, dutchnews.nl, Photo: duncancumming)
No Comments »
No comments yet.