Record breaking cooking class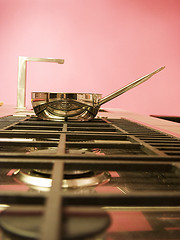 TV chef Pierre Wind broke a world record last Thursday by teaching somewhere between 382 and 388 people how to make an non-fried egg roll (the numbers vary depending on the source). Among the participants were the Minister of Agriculture, Gerda Verburg, and truckloads of cooking school students. The previous record, 357 participants, was held by competing Dutch TV chef Cas Spijkers. The record attempt was part of De Week van de Smaak (Taste Week, which ends tomorrow).
(Link: Via Misset Horeca (Dutch). Photo of an unrelated Berlin cooking class kitchen by Jana Gumprecht, some rights reserved)
No Comments »
No comments yet.