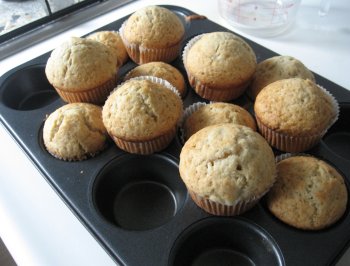 Famous English gourmet Nigella Lawson has criticised the Dutch title of her cookbook 'How to Be a Domestic Goddess: Baking and the Art of Comfort Cooking', which in Dutch is 'Hoe word ik een goddelijke huisvrouw?' (Roughly, 'How can I become a divine housewife?'. The irksome intruder is 'housewife' because there's no 'housewife' at all in English. Although there is a reference to women with the word 'goddess', implying that women would be the target market, the Dutch title clearly goes one backwards step too far for Lawson.
"I'm not a housewife at all. I don't have anything against housewives, but I'm a business woman with a career", said Lawson to Dutch newspaper De Telegraaf. Hey Nigella, the Netherlands still has the highest rate of European women who work part-time with and without children (!), where roughly 60% of them cannot financially support themselves and rely on their partner (usually a man willing to pay for them) or the government to take care of them.
Let's unpack the mistranslation then: my Facebook friends' best guesses are that it would sell better to women that way, that it was a man came up with this title and that Dutch women, having come very late and part-time to the labour market (1970s) as compared to their European counterparts, basically deserve to be talked to down to like this and will still buy the book receive the book as a gift because, hey, it's Nigella Lawson.
(Links: nu.nl, scp.nl – PDF)
Tags: cooking, Nigella Lawson, sexism, women