Street miles for hookers in Eindhoven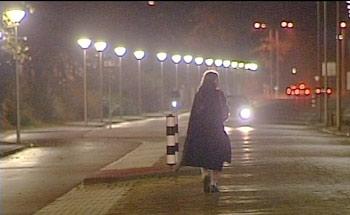 The city of Eindhoven wants to reward street hookers for good behaviour, which seems to mean getting out of the hooker business. Instead of earning 'air miles', originally a Dutch concept by the way, prostitutes get to earn 'street miles' so they can buy things from the city. I still have no idea what that could be as I write this!
The city has a range of plans to help hookers stop with their street corner activities. Interestingly enough, the plans were not thought up by bureaucrats, but by… designers! City council called in the Eindhoven Design Academy and the Cologne International School of Design. The Germans thought up a plan to provide structure to the hookers' lives with the help of coaches. By way of a credit system they will be rewarded when they participate in certain – I suppose – more wholesome activities. They will also get some sort of common room where they can meet and swap stories.
(Link: waarmaarraar.nl, Photo: omroepbrabant.nl)
4 Comments »