New Dutch rare groove compilation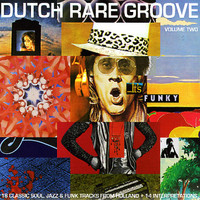 Back in 2005, initiated by the hip Bert and Arjo of Black Audio Market, a CD compilation project called Dutch Rare Groove (CD below, artwork by Bert) compiled by Dutch funk lover and DJ Sjeng Stokking showed the world that the Dutch did have the groove, it just had to be put on a CD.
And since Stokking had plenty of other obscure material waiting to be pressed, he decided to release Dutch Rare Groove volume 2, with 18 very rare, funky tracks, recorded in the Netherlands mostly during the 1970s. And just like volume 1, the extra tracks on the second CD count as well: 14 remixes by people such as Eboman, Perquisite, Git Hyper, Kraak&Smaak and DJ Maestro. Both State Of Monc and Monsieur Dubois reworked some oldies into unique, fresh tracks. Out in stores as of 24 October, Dutch Rare Groove volume 2 will also be presented live on 23 December at the Melkweg, in Amsterdam. Dutch rare grooves volume two includes tracks such as "It's Time To Get Funky" by Billy Jones, "Street Rondo" by Thijs Van Leer, "Catch Fire" by Rob Franken Organization and "A Box For Leslie" by Jack Van Poll.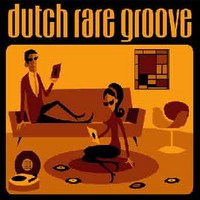 3 Comments »
Also check out the new album just released by Amsterdam's brilliantly talented NEW COOL COLLECTIVE, "Out of Office".

If you happen to be in Am'dam, they're gigging at the Paradiso tonight and are an absolute "must see" if you're into high-energy latin, funk, groove and salsa.

http://www.myspace.com/newcoolcollective
http://www.newcoolcollective.com/

Comment by Lola Granola — October 30, 2008 @ 10:38 am

Also check out the new album just released by Amsterdam's brilliantly talented NEW COOL COLLECTIVE, "Out of Office".

They're gigging at the Paradiso this evening and are an absolute "must see" if you're into high-energy Latin, groove & funk.

http://www.myspace.com/newcoolcollective
http://www.newcoolcoollective.com

Comment by Lola Granola — October 30, 2008 @ 10:48 am

Sorry about the double post… The first one didn't appear in the comments section after I sent it, thus the second message.

Comment by Lola Granola — October 30, 2008 @ 10:52 am