Possible world record for newborn in Utrecht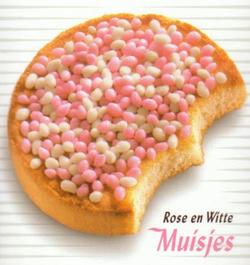 On Saturday, 12 January at 10:53 am residents of the neighbourhood Tuinwijk in Utrecht celebrated the birth of Helena Dijkhuizen, the 300,000 resident of the city. The city wanted to make a big deal and threw her parents the biggest maternity party ('kraamfeest' in Dutch) ever. Everyone was invited and the neighbourhood offered the traditional coffee and beschuit (Dutch-type rusk) with special red and white sprinkles ('muisjes'). 'Beschuit met muisjes' is what people traditionally eat when a child is born. They have blue sprinkles for boys and pink for girls, so the red was to make a point, I imagine. When a Royal child is born, they serve orange and white sprinkles, orange representing Dutch royalty.
The city wants to get its party in the Guinness Book of World Records and so we don't know at this time if that is the case.
(Link: blikopnieuws.nl, Photo: helmaschreuders.web-log.nl)
4 Comments »