Less Brits in Amsterdam, but do they feel welcome?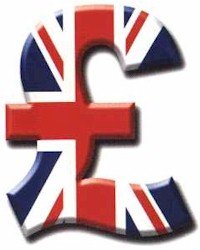 According to figures of the ATCB (Amsterdam Toerisme en Congres Bureau) featured in the latest paper copy of Amsterdams Stadsblad, less Brits are coming to Amsterdam to the tune of 6% less in 2008. The main culprit is the dropping pound, which is almost equal to the euro (1 GBP today is worth EUR 1.046 as I write this – hey guys, wanna finally have the euro?). Let's face it, it's time to visit London now… and I actually wanted to go to Dublin, but hey.
Many cafes in downtown Amsterdam which specifically cater to a UK-oriented audience have seen their clientele shrink. The article mentions that the usual Brits and Irish who frequent such places are mostly expats rather than tourists. Apparently, the talk of the pub is that the Dutch media negatively portrays Brits (and yes, I'm assuming the Irish, Scots and Welsh, too, though I could be wrong) as 'loud, annoying drunks'. Amsterdam Mayor Job Cohen even said on television in England that this group of Brits were not welcome. Now, picture the hard-working, decent expats at the pub with their pints rightly complaining that everyone is being depicted as idiots, like the media tends to do with ethnic minorities. Imagine the average Dutch person believing the newspaper they pay money to have delivered to their house and you have an image problem.
Why would any British tourist (or British pound user) want to come if they don't feel welcome? What part of hospitality is the part where you insult a badly behaving minority to piss off the majority you're trying to woo to your nation's capital?
UPDATE: BBC four films in Amsterdam and gets Job Cohen's opinion on camera.
Amsterdam plans 'cannabis clean up'.