Video game console made from tree stump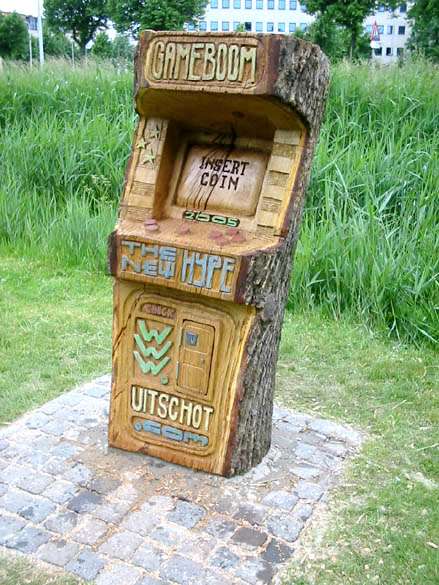 Artist collective Uitschot came up with this wooden game console called Gameboom (Game tree) in 2005.
Cut and installed for the first Day of the Park in Leiden. Location: Cronesteynpark across the water playground. For: city children who are allergic to nature, get dragged along by their parents but would rather game. Detail: functioning slot.
(Link: BoingBoing.)
1 Comment »
Intresting Picture Here! I can use it as a model for my BoX arcade console ^_^

Comment by alibrainers — May 5, 2009 @ 6:05 am