'Serious' quackery gets tax break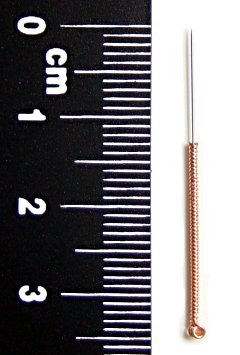 A judge in Haarlem ruled last month that acupuncturists who are also certified Doctors of Medicine qualify for a tax exemption that other acupuncturists must miss out on, reports NRC (Dutch). The ruling (Dutch) seems to suggest that jurisprudence and European law leave little room for the court to rule otherwise. Apparently, there is a European Union directive that says tax exemptions for healthcare can only apply to those who have had medical training.
The irony is that quacks who should know better—because they have had an education that should have emphasized critical thinking—are the ones that get rewarded by the state, which to me, you know, yuck.
(Photo of an acupuncture needle by Wikipedia User: Xhienne, some rights reserved.)
No Comments »
No comments yet.