Modern wood with a dash of bright pink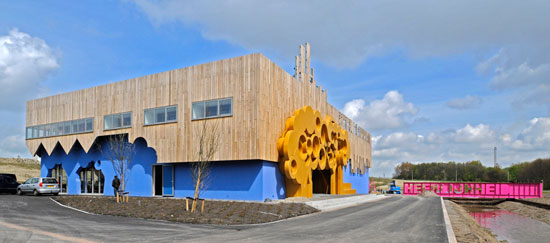 Built in Hoogvliet near Rotterdam and designed by British design firm Fat, The Villa is a bold public building that does not go unnoticed. It can be found at the Heerlijkheid recreation park and it features several offices and a café. The goal was to create a modern and sophisticated building that has its own style and character. The bright pink bit is very daring and spells out the word 'heerlijkheid' ('delightfulness').
(Link: artstyleonline.com, photo: designboom.com)
No Comments »
No comments yet.