Older men least likely to be fired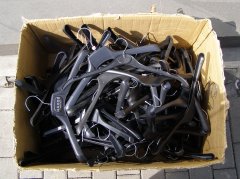 Men of age 45 and older are not sharing in the general economic downturn, reports Z24 (Dutch). To the contrary, in May of this year 9,000 more men of that age group were employed than in May 2008.
Statistics Netherlands economist Michiel Vergeer explains to the financial news site: "These are the people who have been in their jobs for a long time, you just cannot get rid of them. But once they have become unemployed, it becomes very difficult for them to find another job."
In the Netherlands jobs are 'protected,' meaning that you have to get permission from a court to be able to fire somebody. Although mass lay-offs are possible, courts tend to spare older employees during such procedures. Unemployment has risen 8,000 from April to May, a number Vergeer calls "still modest."
(Photo by Erich Ferdinand, some rights reserved.)
No Comments »
No comments yet.