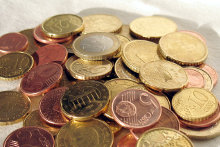 About a month ago we told you about a pension plan for the self-employed.
A new fund called ZZP Pensioen was almost ready for launch except that it had trouble finding a provider. According to financial news site Z24 the largest pension provider of the Netherlands, APG, has now agreed to manage the fund. APG currently manages the pension funds for the government, construction workers and cleaners. Ten percent of all Dutch workers are self-employed.
If you have an irregular income—read, if you are self-employed—paying fixed premiums can be difficult. That is why so many of the growing group of the Dutch self-employed don't save up for pensions. The premium payments for the new fund are variable, as you just put in what you can afford. The fund is also personal, meaning your contributions don't pay for other people's pensions. As a result you will only get paid for as long as there is money in your account.
The advantage of having a pension instead of saving money in a bank account is that the payments count as income, but the amount saved does not count as property. You will only be taxed once you get the money. That is the theory at least, in the past the government has forced ex-entrepreneurs to dip into their pension funds before they could receive state welfare.
ZZP Pensioen starts accepting members in 2015. The fund can also be accessed in case of invalidity, so it doubles as an insurance.