New station and city hall for Delft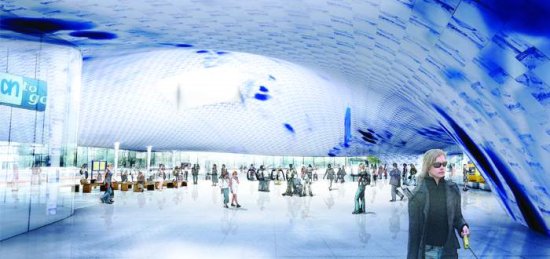 Mecanoo architects came up with this combined railway station and city hall for Delft, a small and otherwise picturesque city near Rotterdam. The ceiling in this photo is made of Delftware. I am thinking: hobbit on crack with a porcelain fetish, but hey, to each their own. I am certainly not adverse to good ceiling porn, this just doesn't seem to be it. The railway is going partly underground in order to connect the two city halves, which I think is a good idea.
A couple of years ago the city council figured they had an image problem (Dutch), and spent 1 million euro of tax payer's money to make it go away. One of the solutions they seem to have found was to make Delftware more prominent (Dutch).
For comparison, here's the current railway station: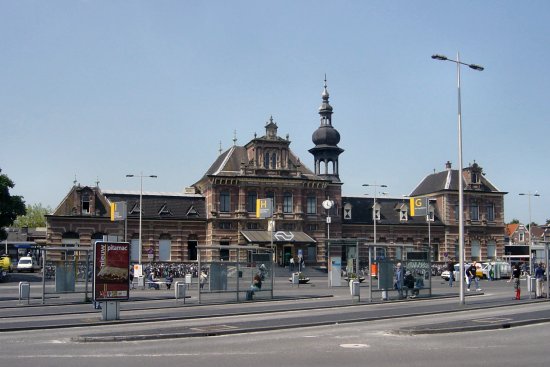 (Photo of the new station by Mecanoo. Photo of the old station by Markv, some rights reserved. Bright says building will start in 2010.)
8 Comments »