Van Gogh's paintings as shot by amateur photographers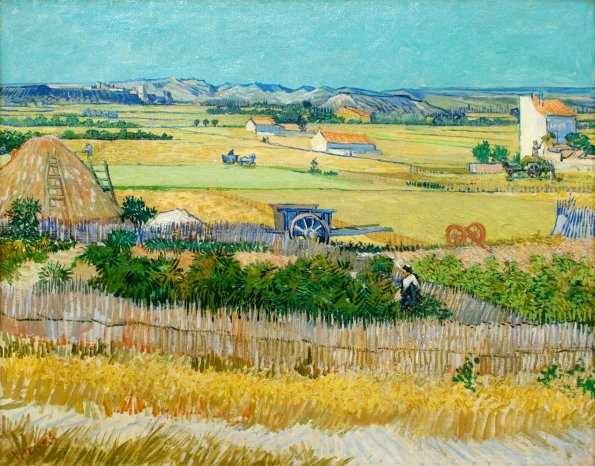 The Wiki Loves Art contest that I reported about earlier is over, and all that is left is for the judges to declare a winner.
One of the extraordinary things about this contest is that the Van Gogh museum in Amsterdam opened its door to amateur photographers. That must have been a frightful decision to take, what with all the paintings worth millions just a camera stand leg away from scratching, so I hope it was a good experience for them.
Painting above is The Harvest (1888), photo taken by Flickr user Pachango. View the 4,500+ contest photos here, or just the 450+ Van Gogh ones here. (I edited the colours into oblivion, but I just could not agree with the red hue that Pachango's version had, or the yellow hue on the museum's website.)
6 Comments »