Writing pad sheets optimized for making paper balls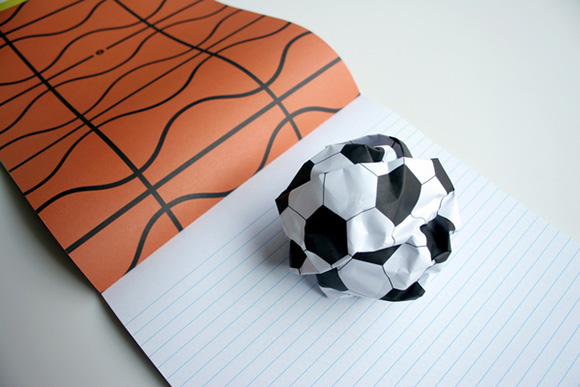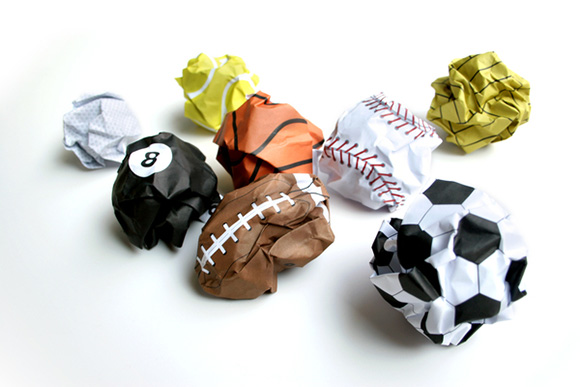 This pad comes with ready-made sheets for creating paper balls, whether thrown away in frustration or just to tease the teacher. The pad was created by Trapped in Suburbia who are operating from the old Caballero cigarette factory in The Hague and describe it as follows:
Play More More More is a note book that encourages clients to play at their work. Every sheet has its own ball print.
(Link. Via Bright. Photos: Trapped in Suburbia)
1 Comment »
Look! A football.

Comment by Neil — July 8, 2009 @ 12:16 pm