Vote for the next Google Street View target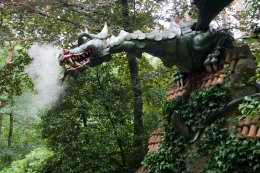 Google has had a tricycle custom built to take photos in locations that Street View cars and vans have difficulty accessing. They already had the trike take pictures in Italy and the United Kingdom, and now it is heading to the Netherlands.
If you like, you can vote which Dutch locations will get the Street View treatment, candidates include the old Parliament buildings, the Efteling theme park, and the Scheveningen boulevard which sports the only pleasure pier of the country.
(Link: Algemeen Dagblad. Photo of an Efteling dragon by Jeroen Kransen, some rights reserved)
No Comments »
No comments yet.