Made from pig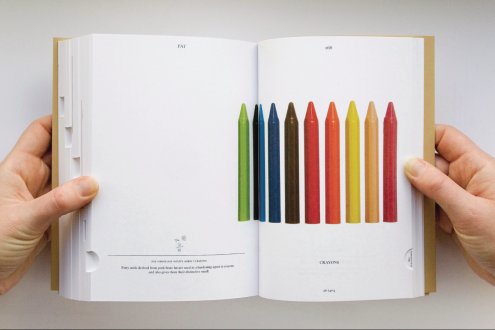 Christien Meindertsma documented 185 products contributed to by a single pig in an exhibition at the Kunsthal in Rotterdam last year, and in a book (also available in a pigskin bound version, of course). Pig 05049 won her one of the five 2009 Index design awards in August.
The list of good things coming from a pig includes bacon of course, yoghurt, pudding, paints, enamels (bone china!), cigarettes, brakes, bullets, and washing powder. The distinct smell of crayons is pig.
The Index Award prize money, 100,000 euro, will go in part to making the book available on the web, but if you want print copies you can buy them via Amazon and so on. The print version shows all the products life-sized.
(Via Jason Kottke. Source photo: Indexaward.dk.)