United Nude shoes open store in Amsterdam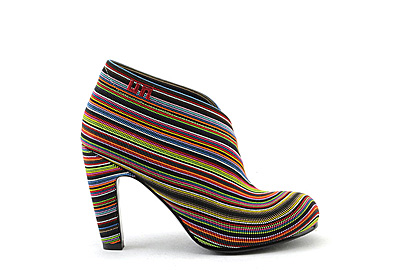 United Nude, the design agency run by shoe designer Galahad JD Clark and architect Rem Koolhaas has expanded its on-line shoe store with an off-line version on the Spuistraat in Amsterdam. No, that is not the Rem Koolhaas, it is Rem D. Koolhaas, his cousin.
Koolhaas told De Pers it took six years to open a bricks and mortar store because only now is the collection big enough. Also, the crisis made the rent right.
(Via: Bright. Photo: United Nude.)