Lady Gaga gets Dutch shoes for perfume campaign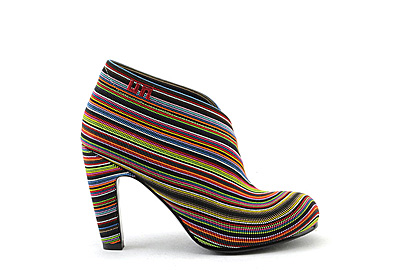 For Lady Gaga's perfume launch 'Fame', Dutch shoe designers United Nude created a special shoe (not the one shown), inspired by the advertising campaign where the pop diva is featured as a naked colossus with an army of tiny, naked gold men figurines climbing her body.
Creative Director of United Nude Rem D. Koolhaas, (not to be confused with Rem Koolhaas, his cousin and internationally renown architect), said that "the shoes had to be as high as possible (30 cm). We went for climbing gold men, and yes they are nude, United Nude."
Lady Gaga performed yesterday and is performing again today in Amsterdam at the Ziggodome.
(Link: www.highsnobette.com, Photo United Nude)