Twice as much lice at children's schools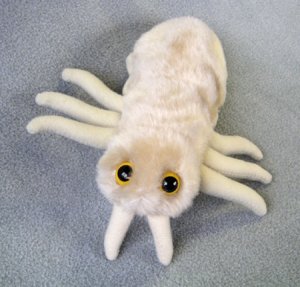 Although parents keep checking their children's hair and volunteer to check other children's hair at school, the number of elementary school children with head lice has doubled in the past 15 years, according to a survey from the Dutch National Head Lice Support Centre.
An online survey filled out by over 750 parents and students showed that 25.5% of parents say their children have head lice in the past 12 months as compared to 11% of children with head lice in 1993. Researches do not understand why there is more head lice going around than back then.
Let me see… Many parents really don't check for all kinds of dysfunctional family reasons? They in fact get it from children elsewhere than at school, like day care, camping, etc?
Theories, parents, anyone?
(Link: expatica.com, Photo tapirback.com)
3 Comments »
The number of cases of head lice in the US each year is in question(per Richard Pollack, PhD of Harvard).
Regardless, if your kid comes home with it, it's a nuisance and a source of great stress and anxiety as you may or not be able to send them back to school until you prove that they are lice free.
Here's a site with really good educational information on head lice and treatments approved by the FDA should you find yourself having to deal with it unexpectedly: http://bit.ly/LH482

Try reliance on ineffective products and experts who work for the companies that make them.

Comment by Elaine — November 6, 2009 @ 1:54 am

I 100% agree with you that lice is on the rise in our nation. They are becomming MORE AND MORE difficult to kill too. The reason is immunity…they are becoming immune to the toxins in the stuff at the stores.

I love the little lice bug image you have shown, sooo cute. Can't believe they actually made a LICE BUG stuffed animal. wow! Can't believe 25% of the parents questioned had lice in the last year as you mentioned. That is SO MANY. Great article.

The NPA (national pediculosis assossiation) also just came out with the S.C.R.A.T.C.H. program to teach school nurses how to combat lice even more…its becomming a national epidemic.

Scott

Comment by lice on the rise... — November 6, 2009 @ 5:42 pm