Dutch prince insults Mexicans by mistake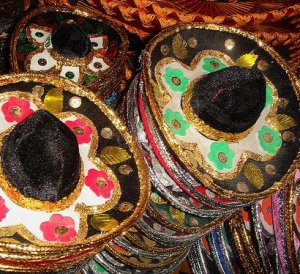 I bet it was an honest mistake, but I'm sure it sounded estúpido when Prince Willem Alexander, currently on a state visit of Mexico, unknowingly bungled a Mexican proverb in a speech by using the dirty version rather than the clean one.
I'm prepared to bet you muchos pesos that the speech writer punched up Wikipedia and picked the wrong proverb.
"Camarón que se duerme se lo lleva la corriente" means "Shrimp that sleeps gets carried by the tide". "You snooze, you lose" is a good English translation.
The speech apparently contained "Camarón que se duerme se lo lleva la chingada", which roughly means "Shrimp that sleeps will get screwed".
I can also picture Princess Máxima whose mother tongue is Spanish either being completely embarrassed behind the scenes or had a huge laugh at her husband and told him it was time to learn her language, considering how well she learnt his.
Royals, go kick that speech writer's culo.
UPDATE: Watch the film, merriment starts at 0:28.
(Link: nu.nl, Photo: Photo of Mexican sombreros by José María Aguirre, some rights reserved)