Dutch company makes sauna for cats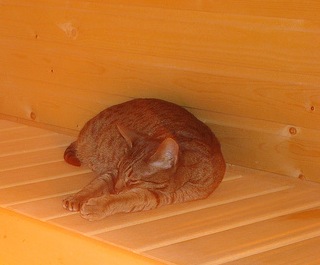 No idea what to get your cat for Christmas? Well, your search is over! Get them something they'll cherish forever: a cat sauna!
That's right! Keep your feline friends toasty warm and at no more than 50 degrees celsius with their very own cat sauna from Interhiva. To see what it really looks like, cat and all, check out the pics and videos.
(Link: Bright.nl, Photo: Photo of Cat in human sauna by jsade, some rights reserved.)