Children's books from the Roaring Twenties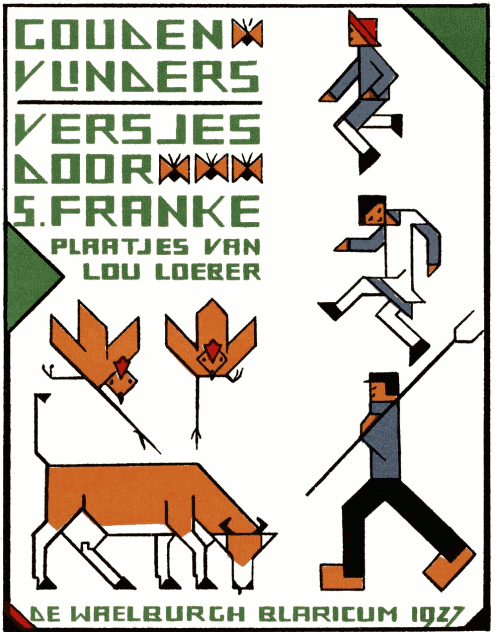 Oh, to have been a child in the 1920s, when you had children's books illustrated in the De Stijl style. Gouden Vlinders, the cover of which pictured above, contained verse written by S. Franke and illustrations by Lou Loebe.
Pointed out to us by Daddytypes.com who also discusses and links to a number of other illustrated Dutch children's books he likes. All are hosted at Geheugenvannederland.nl, a website of the Royal Library.
1 Comment »
Ik zeg: Tangram!

Comment by Eric — November 8, 2009 @ 2:07 pm