Amsterdam University library gets redesigned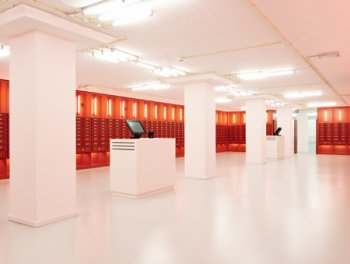 Amsterdam designers Studio Roelof Mulder and Bureau Ira Koers (both sites under construction, almost a pun) have won the Serve and Facilitate (Public) Great Indoors Award for their project University Library of the University of Amsterdam. You have to see all the pictures to get a feel for it.
It claims the date of completion is August 2009, but that has to be a typo.
(Link and photos: dezeen.com)