Bosnian war survivor writes own dictionary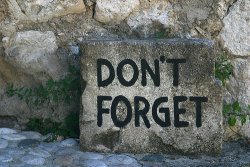 Husein Mujagić survived the Omarska camp in the Bosnian war and now lives in the Dutch province of Limburg. To help him deal with his memories, he wrote a Dutch-Bosnian/Serbian/Croatian dictionary. This description didn't come over as straightforward, so I will elaborate. Roughly, Bosnian is what people speak in Bosnia and Herzegovina, Serbian is spoken by Serbs and Croatian by Croatians. It's way more complex, as Serbo-Croatian was long taught as one language, but that is slowly being spilt apart for cultural reasons. Yes, everybody understands each other, but there were reasons why the country split up into so many parts.
Mujagić was a math teacher in his own country and since he could not easily find work without speaking good Dutch, he worked as a janitor at a school. He's always wanted to help children learn, and this two-part dictionary was his way of helping them do so, as he started with words his children would know. Both his sons are well-employed and are doing well, something Mujagić is very proud of.
After 10 years, his dictionary has more than 3,000 pages, but he only had some 100 copies printed for friends and family, Bosnian and Dutch. He alo reassures the Dutch that with his dictionary, they can make themselves understood in Bosnia and Herzegovina, Montenegro, Croatia and Serbia, now all seperate countries.
Different but yet similar, last year we posted about a Dutch missionary in Malawi who wrote a English-Chichewa dictionary.
(Link: wereldjournalisten.nl, Photo of Mostar, Bosnia Herzegovina by Pablo Pecora, some rights reserved.
1 Comment »
Great story!

Comment by :-) — May 14, 2010 @ 3:01 pm