Soviet airplane turned into hotel room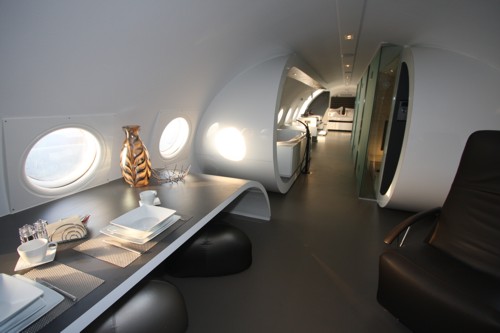 This is the inside of a popular Soviet era airliner, the Ilyushin Il-18, which was turned into a big hotel room at Teuge Airport.
It's got a whirlpool, separate shower, infrared sauna, mini-bar, 3 flatscreen TVs, and so on.
For more remarkable hotels in the Netherlands, see here.
(Source photo: Hotelsuites.nl. Link and more photos: Gizmodo)