Bathroom with vertical garden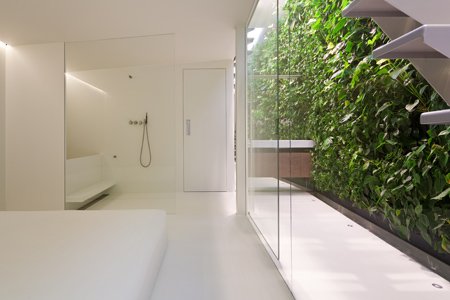 The owner of an Amsterdam canal apartment had to suffer the indignity of just seeing a wall whenever he looked out of his bathroom window, so interior designers i29 fixed that for him: they added a vertical garden to the wall.
This was enough to land them the Bathroom Design Award 2010 in the Home category. (Unfortunately, the entire 'site' is made of Flash, so I cannot link to the 2010 page directly. Just click "Winnaars 2010.")
The other category, Hotel, was won by Marjolein Garritsen for the bathroom in the Ilyushin Il-18 based hotel room we wrote about two weeks ago.
(Photo: Horizon Photoworks, used with permission. Link: Bright.nl)