Bicycle Mania Photo Contest winner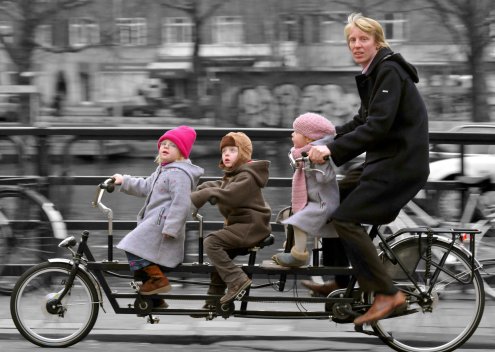 Last week Marc van Woudenberg won the Bicycle Mania Photo contest with this picture.
Van Woudenberg publishes a photo blog about cyclists in Amsterdam called 'Amsterdamize'. My favourite photo of his is this one, from a series about biking in the winter. That back tire is almost flattened by the peer pressure.
The winning photo, called Family Cycle Train, can also be viewed on Flickr and distributed using a Creative Commons license.
If you were wondering, yes, this is a fairly common sight in the Netherlands.