Television sets stolen from prison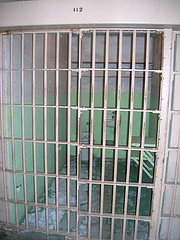 Last month, unknown burglars stole televisions sets from prison cells in Hoorn — twice. The prisoners of Het Keern were on leave, and the second time around the burglars seem to have disabled the alarm.
The justice department suspects an inside job, Telegraaf writes.
Het Keern is a low security prison for inmates who are about to be released.
(Photo by Ken Mayer, some rights reserved)