Journalist wins lawsuit over freedom of information request costs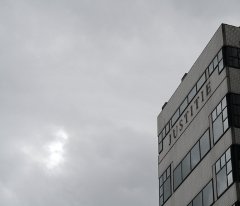 Municipalities are not allowed to charge for complying with freedom of information requests, a court in The Hague found according to Trouw.
Reporter Brenno de Winter sought a judge's legally binding opinion after several municipalities conspired early last year to sabotage his freedom of information requests by making him pay for them. The court reasoned that since freedom of information requests are for the good of everyone instead of the good of an individual, asking money for complying with them is illegal. However, government organisations can still charge money for the cost of photocopies.
Last week, De Winter started a lawsuit against the Minister of Transport, Camiel Eurlings, for keeping documents secret that could help explain the relative failure of the public transport chip card (the Dutch "Oyster card").
See also: Supply the poor government with some much needed transparency