Man heavily fined for groping policewoman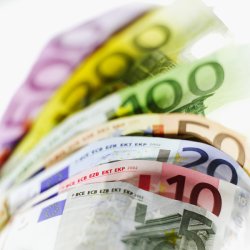 A 29-year-old man from Bunschoten near Utrecht was fined 1000 euro for pinching a policewoman's read end back in April. He was drunk, the cop told him to stop and he didn't. The drunken man had to pay compensation for damages, as the woman was made the laughing stock of her department and was eventually transferred.
I admit to not taking two female cops seriously once because they didn't exude any authority or understanding. I was double parked in Amsterdam unloading DJ gear where major construction (the Amsterdam metro) was literally blocking the entrance way to a building I had to get into. There was no other entrance way but a side door where I had to double park for about 10 minutes.
They told me I couldn't, I said I knew, but I asked them what their solution was. They repeated you can't, I asked again what their solution was, pointing to my gear and all. They stared at each other, I stared back with a smile and then they pissed off on their mountain bikes. Yes, it could have been two men, then I would have smiled more and been less smug.
In other news, if you've been living in a cave with terrorists, the Dutch football team is in the final for the World Cup.