Oldest human remains found in the Netherlands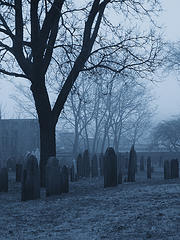 In Swifterbant, Flevoland, the country's famous province entirely made from reclaimed land and known for remains of all kinds, claims to have found remains of the oldest Dutchman. The excavation of a grave revealed some bones which date back to about 7000 BC, making it the oldest remains ever found in the Netherlands.
Note: we still can't bring you new pics, bear with us, we're waiting for it to be sorted.
(Link: destentor.nl, Photo: Salem graves by by Alanna Ralph, some rights reserved)
No Comments »
No comments yet.