Which city will win as the Most Hospitable?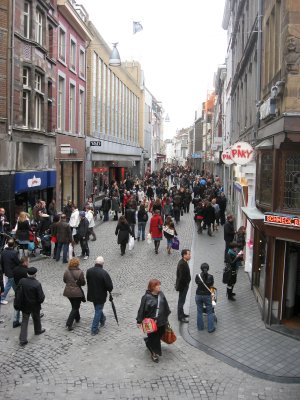 Based on criteria such as 'friendliness and safety' and 'accessibility and Information', five Dutch cities are up for the Most Hospitable Dutch City this year.
Just to put things in perspective, none of the main Randstad cities (Amsterdam, Rotterdam, The Hague and Utrecht) were nominated, so that you understand why the Dutch aren't fond of these cities and tend to complain about them to others. I found myself explaining to Germans last week why the Dutch are not proud of their capital city and it wasn't easy.
Breda (Noord-Brabant), Haarlem (just outside of Amsterdam, North Holland), Den Bosch (Noord-Brabant), Maastricht (Limburg) and Nijmegen (Gelderland) were given top marks this year "in the research for the 2010 Most Hospitable City in the Netherlands." The winner of this year's award will be announced in Haarlem, the Most Hospitable City of 2009, on 14 October.
Haarlem is generally upper middle class, Caucasian and quaint. Breda is a student city and much-loved by the people there (that's where DJ Tiësto and Mentos come from). Maastricht, also a student city, is the 'jewel of the south' where people celebrate carnival and speak their own dialect. Den Bosch is just as cute as a button and I enjoy visiting it. As for Nijmegen, another student city, I lived there for three years and I know that the Roman ruins and architecture attract many visitors, including my own family.
My guess is that Nijmegen or Maastricht will win it this year. I'm leaning towards Nijmegen.
(Link: dutchdailynews, Photo: a shopping street in Maastricht)