Highest climbing wall in the world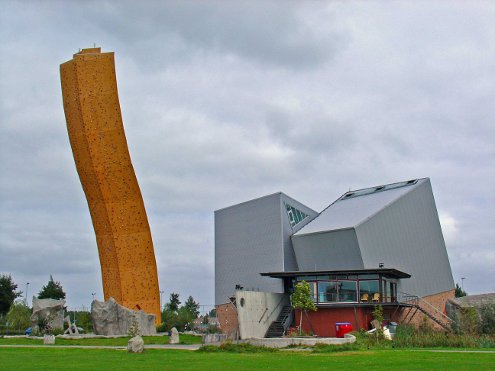 What do you do if your countryside is so flat, even the holes duck for cover? Why, build the highest climbing wall in the world of course.
Meet Excalibur, the 37 meter climbing extravaganza of Bjoeks Klimcenter in Groningen. The tower was built in 2004 by Polsar, also from Groningen—the same owners in fact.
(Link: Damn Cool Pics, which has some interesting photos of the tower made by cameras dangling from kites. This photo by Jan Lafeber, who released it into the public domain.)
No Comments »
No comments yet.