Folding an envelope into a chair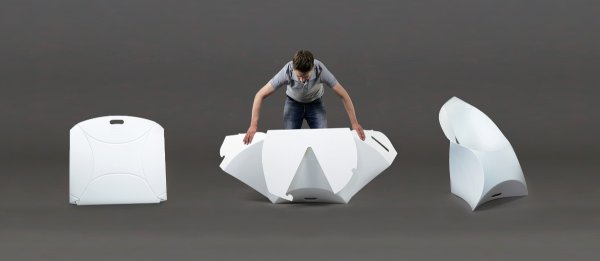 If you like innovative Dutch design that saves space and looks cool, you have to check out the Flux Chair. Imagine stacking 77 chairs in no more than a one metre space, with one chair taking 10 seconds to unfold. The Flux Chair has just hit the market, comes in a variety of nice colours and has been throuroughly tested for up to 160 kg. Graduates from the Delft University of Technology, designers Douwe Jacobs and Tom Schouten have won awards for their innovative design.
Watch the trendy video on how they do the unfolding and folding it back.
No Comments »
No comments yet.