Dutch not amused by overpriced lolly at amusement parks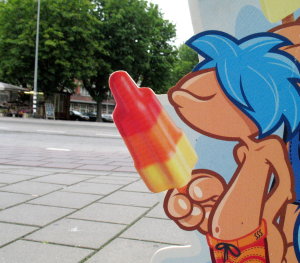 The rocket (raket), the Dutch lolly invented in 1962 that never crash landed, is apparently way too pricy for the Dutch at amusement park Kabouter Plop in Coevorden, Drenthe, a Belgian 'invention'.
For a Dutch treat that is often handed out for free around the country, the Dutch have complained that they just couldn't get themselves to pay EUR 2,50 for it. The same themed amusement park also exists in Belgium where the price of the rocket is not an issue.
There have been so many complaints from the Dutch that not only it is news, but the solution has been to pull the product from the Dutch amusement park. Dutch kids will have to wait until they get home to have a rocket and stick to whatever other overpriced junk food the amusement park has to offer.
(Link: zibb.nl)
No Comments »
No comments yet.