Life lessons from Elvis at military personnel conference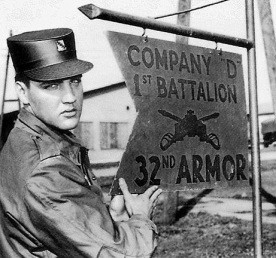 In mid January next year, a chaplan and a priest, both Elvis fans, will be holding a unique two-day conference in Huis ter Heide near Utrecht just for military personnel called 'I Did It My Way,' featuring life lessons from the King himself. Lessons will be learned from songs such as "Suspicious Minds", "Where could I go but to the Lord" and "How Great Thou Art". Using film and documentaries featuring Elvis, parallels will be drawn with daily life. Oh, and "participation is open to non-fans as well". Just mentioning that gives me the creeps.
I knew Elvis was a religion for many people after a friend of mine went down to Graceland and saw people crying over Elvis' grave as if he had been Jesus Christ. We know that there are people obssessed with Elvis, but this is just weird.
(Link: elvismatters, Photo: drbristol.wordpress.com)
1 Comment »