Criminal walks out of prison and nobody noticed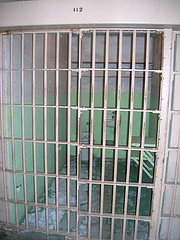 A 31-year-old man escaped from Vught prison on Tuesday by just walking out the door with a group of visitors, according to newspaper De Telegraaf. "The man, who was serving time for a violent crime, was spotted later on security cameras mingling with visitors and leaving through the front door." It took guards hours to figure out how the man went missing. They realised it by watching video footage of him leaving.
Incompetence, you say? At the beginning of this year, one of the Netherlands' eight most wanted criminals turned out to be in jail in Belgium since 2008.
(Links: dutchnews, zibb.nl, Photo by Ken Mayer, some rights reserved)
No Comments »
No comments yet.