Favourite 24oranges facts of 2010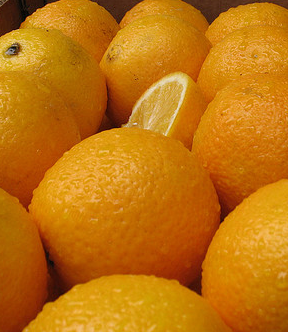 I noticed a few neat things this year while working on 24oranges and I want to share them you:
– Our most used Flickr photos are by Peter de Wit, aka FaceMePLS. He has great everyday Dutch stuff that we just can't seem to get enough of.
– Our most popular Flickr photos are Red thumbtack and Red thumbtack 2, followed by Old books. The message seems to be that simple, everyday objects are what people really like. Co-blogger Branko has taken most of the pictures, he has a fancy DSLR camera while I go through life with a small pocket thingy.

– Our most popular tag is 'Amsterdam' because that is where we live, followed by 'Rotterdam' and a tie for third place: 'Groningen', 'football' and 'law'.
– We've added some categories this year (or late last year): 'photography', 'bicycles' and 'sustainability', three topics that come up often.

– We started a Facebook group that has news other than on the blog, with a few exceptions. A big thank you to the 140 members for joining!

– We had our best month yet in November 2010 with 23,562 unique visitors. A big thanks to Global Post and many other sites for linking to us.
Our resolutions include more of our own pictures, a new header (we need sun and oranges at the same time), more videos, (join our 24OrangesTV channel) and one day hopefully more co-bloggers.
Thanks to everyone who submitted and forwarded stories, and took the time to comment on our postings, you make us want to keep going. Cheers!
No Comments »
No comments yet.