Branko's favourite stories of 2010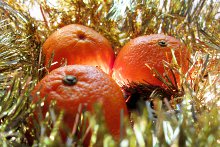 It is that time of the year again, the looking-back-at-the-past-12-months-and-saying-what-you-thought-about-it-all time.
I don't know if it was something in our drinks or the company in which those drinks were drank, but we went out a lot to collect our own news. My favourite of these stories has to be the one about
If only because I had no idea…
In the Lost & Found section, there was the remarkable news about the discovery of
You may also want to relive:
No Comments »
No comments yet.