Wooden iPad 2 cover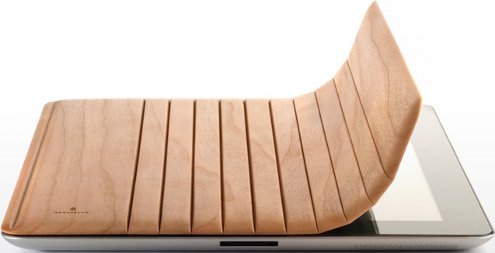 Hot on the heels of the announcement of Apple's latest toy comes this wooden cover for the iPad 2 by Dutch manufacturer Miniot. It works like Apple's own Smart Cover, as it uses magnets that attach to the tablet, and the cover can be rolled up to function as a stand.
The Schagen, Noord Holland based company sells them or 50 euro or more. There's a video that shows you how it works.
(Link: 9 to 5 mac. Photo: Miniot.)
No Comments »
No comments yet.