American film expert publishes book on Amsterdam cinemas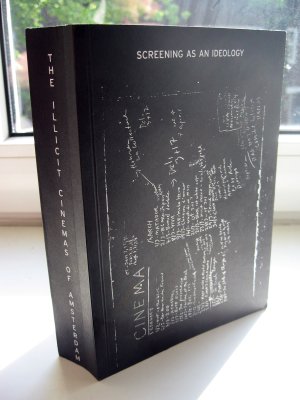 Originally from Kansas, Jeffrey Babcock has been living in Amsterdam for over 20 years and often reminisces about how Amsterdam, the city were you could once do anything artistic, has become quite regulated in his time. However, if there's one person keeping the dream alive and well as far as unknown films are concerned, it's him. I myself watched a film shot partially in my hometown of Montréal and partially in Amsterdam that I had never ever heard of and was blown away. Babcock gives the audience an explanation beforehand, like the cool teacher at school that probably has the same extra curricular activities as you do.
Together with Rietveld Academy art student Agata Winska, Babcock has published a book entitled 'The Illicit Cinemas of Amsterdam', with stories and an interview about the more 'undergound' cinemas where Babcock presents films to small yet packed audiences around the city. They purposely made 300 copies of the book, hand bound in Poland and kept the price as low as possible, something Babcock believes in strongly with his easily affordable movie screenings. "Even if I were to up the price by a euro, people would come, but it wouldn't be the same people. Polish squatters now talk to people from Dutch television station VPRO, which wouldn't happen if the price went up." Safe to say, it's never about the money, it's always about film.