Art Amsterdam 2011 sneak preview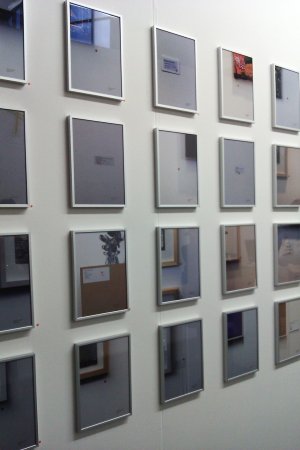 It's true, this year's edition of Art Amsterdam held at the RAI exhibition centre was indeed very international, with galleries from all over the Netherlands as well as ones from Paris, Montréal, Seoul, Berlin and more. 24oranges was lucky enough to walk around on VIP night before the fair opens to the general public today, running until 15 May, courtesy of a sponsor of art site Trendbeheer.com.
Instead of just selling art like the other galleries, Trendbeheer are doing something cool, they call 'For The Love of Money'. Managing Director Niels Post, an artist himself (we saw his stuff in the 1500 euro or less art lounge) explained the plan to sell 150 unique works at 150 euro a pop with a frame and box. The works themselves (seen in the pic) are hi-resolution pictures taken of works of art at the fair with a red dot, meaning they have been sold. Photographers are taking turns running around the fair 'dot hunting' and snapping pics of sold works, printing them out, framing them and then selling them. Almost all the ones in this picture were sold and from the moment they started, it was going fast.
Of all the stuff I saw, this German work of art from I totally forgot to write it down shame on me caught my eye, probably because it had words on it.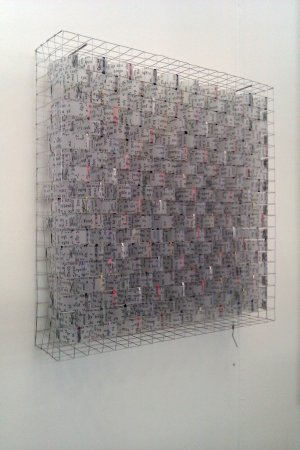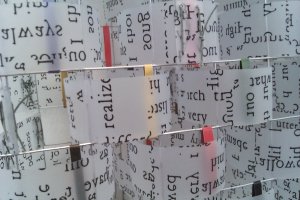 If you're up to buying art for your office or design studio, you have to check this art fair out. They also have books and there are presentations and even tours of the exhibition. If you just want to look at cool stuff, this is not quite the right venue, but it will give anyone with artist's block some good ideas.
No Comments »
No comments yet.