'50 years of human space flight' out now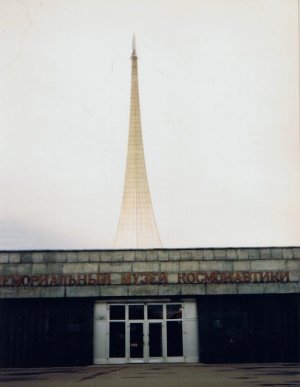 I was lucky enough to see a draft of this booklet thanks to former Amsterdam Weekly Editor-in-Chief Steve Korver a few years back and I'm happy it's finally out. '50 years of human space flight' was written in English by Steve Korver, with photos by film director René Nuijens. They went to Russia in search of all kinds of info on Russia's Yuri Gagarin, the first man in space. Russia recently celebrated the 50th birthday of this world-changing event on 12 April 2011.
You can order this booklet through the website: Road to Gargarin.
Enjoy the short film they made as well, 'The Yuri Gargarin Goose Chase':
(Link: amsterdamadblog, My photo of the Cosmonaut Museum in Moscow, 1996)
1 Comment »
[…] 1. '50 years of human space flight' out now […]

Pingback by 24 oranges » 24oranges celebrates Russia -The Netherlands 2013 — March 14, 2013 @ 12:42 pm